Here's what a few of the parents had to share:
"Really genuine people making a positive difference in the community. All the coaches were supportive of each child." Ashling Palmer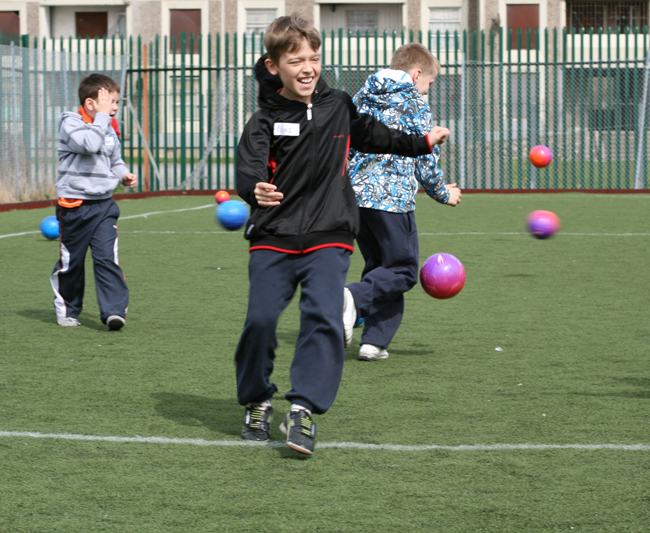 "Very well-organized with a good emphasis on fun and not winning." Rodney Houssain
"It's very good for the child's physical, emotional and spiritual well-being." Olaitan Awosika

"Every community in Ireland needs a league such as this. It helped my child with a basic understanding of fairness, sharing, equality and healthy competiveness." Ray Menton
Parents were asked: What impact has the Upward League had on your child?
"The twins had the best time of their lives." Terry Kelly
"Gained confidence and improved social skills as well as football skills." Tracey Behan
"It's great for exercise for the children and stops them hanging around the street." Lisa Mountaine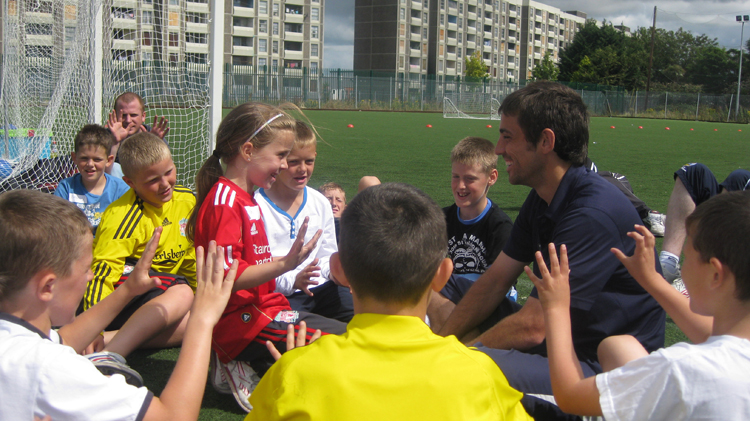 "Children were made to feel good about themselves at any skill level." Sandra O'Reilly
"It gives the kids the idea of commitment to the team and helps make new friends." Leona Corcoran
"Chloe has become more confident and outgoing since the start of the league." Amanda Williams
"She is not good at sport in general but upward looked past that and made her feel good about her performance." Derek Ahern
"Clara learned the art of teamwork and patience and it helped to build her confidence." Lorna Langan
Parents were asked: What was your favourite part of the league?
"Loved all the Coaches and she made a lot of friends." Karen Hedderman
"Giving out stars and encouraging each child on their strengths. Powerful stuff!" Ashling Palmer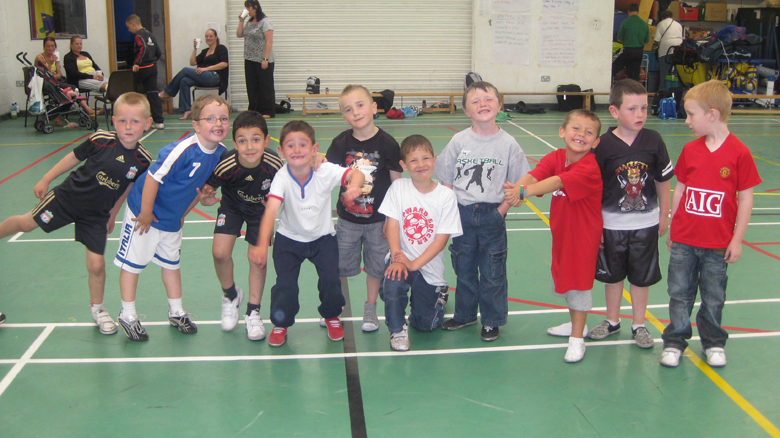 "Seeing my son take part as a team player." Sandra O'Reilly
"The volunteers were so passionate about what they were doing." Derek Ahern
"Seeing all the kids united in one activity. That is something that seems to have changed over a generation." Therese O'Neill
"My son really enjoyed heading off with his gear to meet his new friends and also was proud to come home and tell his parents how well/bad he played." Margaret Meehan
96% of respondents said their child would do another SAI camp or league and 81% of respondents desired their child to join our youth club.
What the Stars Are Saying...
Katie Taylor, 3-Time World Boxing Champion
"I fully support SAI because of the positive impact it is having on the community of Ballymun. The great thing about sport is that it crosses every divide. I've come from a disadvantaged area myself, and who knows what champions are in Ballymun. Not that SAI is all about champions, but it is also a network of support for the young people."
Eric Miller, Irish International and Lions Team Rugby Player
"Sport is one of the few aspects of life where all the basic needs of every individual can be met. Through sports, SAI helps boost self esteem, which enables participants to make a significant contribution to the growth and well-being of the community."
John McCarthy, European Medalist 2006, Founder of Lahinch Surfing School
"I fully support what Sports Across Ireland is doing for the youth of Ireland by creating a safe and fun atmosphere for kids to play sport and build friendships. I would appreciate whatever help you can give them as they passionately serve the kids and families in Ballymun, bringing hope through the tool of sport."